WOA Annual Meeting & Dinner
---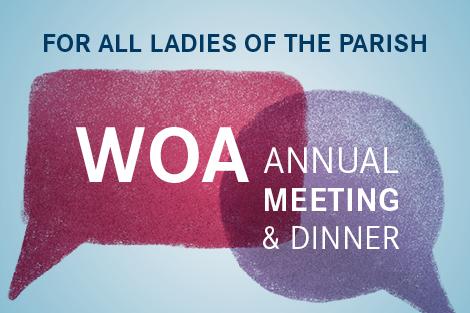 Join us for our annual WOA meeting and dinner on October 8 at 6:30 pm.
If you haven't been to a Women of Annunciation meeting before we would love to have you join us and give us your ideas for activities.
Dinner catered by Pietro's: including chicken, salad, pasta and rolls. Cost is $10.
Please RSVP by October 1. Contact Martha Disbennet, 314.941.0073.