---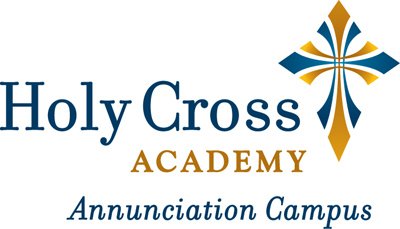 We are happy to be one of the founding parishes of Holy Cross Academy (HCA). HCA officially opened in July 2012. It is a consortium of five St. Louis County Catholic elementary schools including Annunciation, Our Lady of Providence, St. John Paul II, St. Michael the Archangel and Seven Holy Founders. The five parishes worked together to form the first Catholic elementary school in the Archdiocese of St. Louis that features four campuses.
• St. John Paul II: Early Childhood Education Campus for ages 2 to 5
• St. Michael the Archangel: Primary Campus for grades K to 2
• Our Lady of Providence: Intermediate Campus for grades 3 to 5
• Annunciation: Middle School Campus for grades 6 to 8
We offer tours for families interested in seeing our facilities, meeting our faculty and discovering the difference an HCA education makes in those critical, formative years of a student's academic career. To learn more or to schedule a visit to one of our campuses, visit www.holycross-stl.org. Or follow us on Facebook at https://www.facebook.com/HolyCrossStl.