Women's ACTS Retreat
---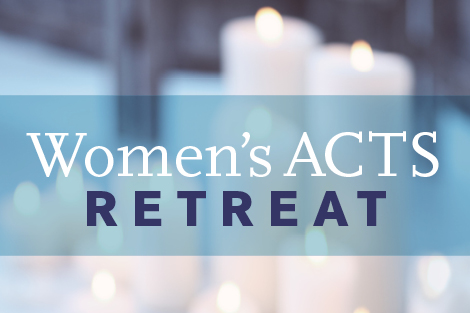 Please join the women of Annunciation and Our Lady of Providence parishes for the ACTS retreat weekend. It begins Thursday evening, January 31 with 6:15pm check-in at Annunciation and concludes with 10:00am Mass and a potluck lunch at Annunciation on Sunday, February 3. The retreat itself will be held on the beautiful grounds of LaSalle Retreat Center in Eureka. Transportation between Annunciation and LaSalle will be provided.
ACTS is an acronym for Adoration, Community, Theology, and Service; and it is these four themes that are the focus of the activities for the weekend.

ACTS is inspired by the Acts of the Apostles 2:42-43: "They devoted themselves to the teaching of the apostles and to communal life, to the breaking of the bread and to prayers. And everyone was filled with awe; the apostles worked many signs and miracles."
Click here for the registration form.
For information contact Jo Zarky, Director, 314-852-5925.