Virtual Birthright Baby Shower
---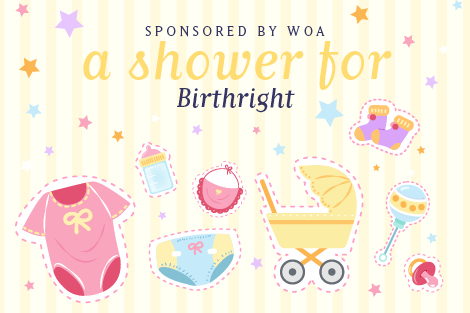 Hosted by Women of Annunciation
Please place your donations in the Bride's Room in the bin marked baby shower from May 1-14. Any questions, please contact Jeanne Place.
Gifts of layettes or monetary donations for the purchase of layettes are suggested. Monetary donations can also be given for the cost of utilities and rents. Suggestions by Birthright for a layette are listed here and can be purchased for either a boy or girl.
1 Onesie size 0-3
1 Onesie size 3-6
1 Sleeper size 0-3
1 Sleeper size 3-6
2 Receiving blankets
1 Heavier blanket
24 Newborn or size 1 diapers
1 Container of wipes
1 Hat
1 Pair of socks
1 Pacifier
1 Toy