Annunciation Mardi Gras
---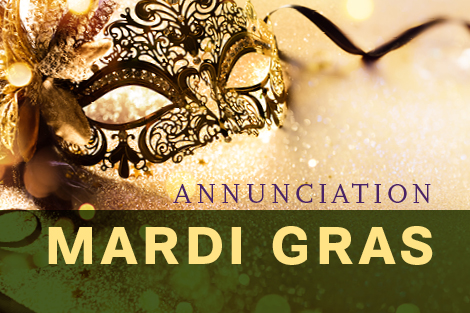 Save the Date!
Who: All invited and bring your friends/family!
Where: Annunciation Parish Center/Gym
When: Saturday, March 2, 2019

Zydeco Crawdaddy's will play again. Mardi Gras attire encouraged! If you have a donation for a gift basket or an item such as a vacation home or tickets for the oral auction, please contact Amy Breier Kwentus.